Trade Overview
On the Trade (opens in a new tab) page, trade ERC-20 token pairs with Limit Orders and Market Orders on the Rubicon App!
TradingView charts show historical Rubicon trading data for each token pair.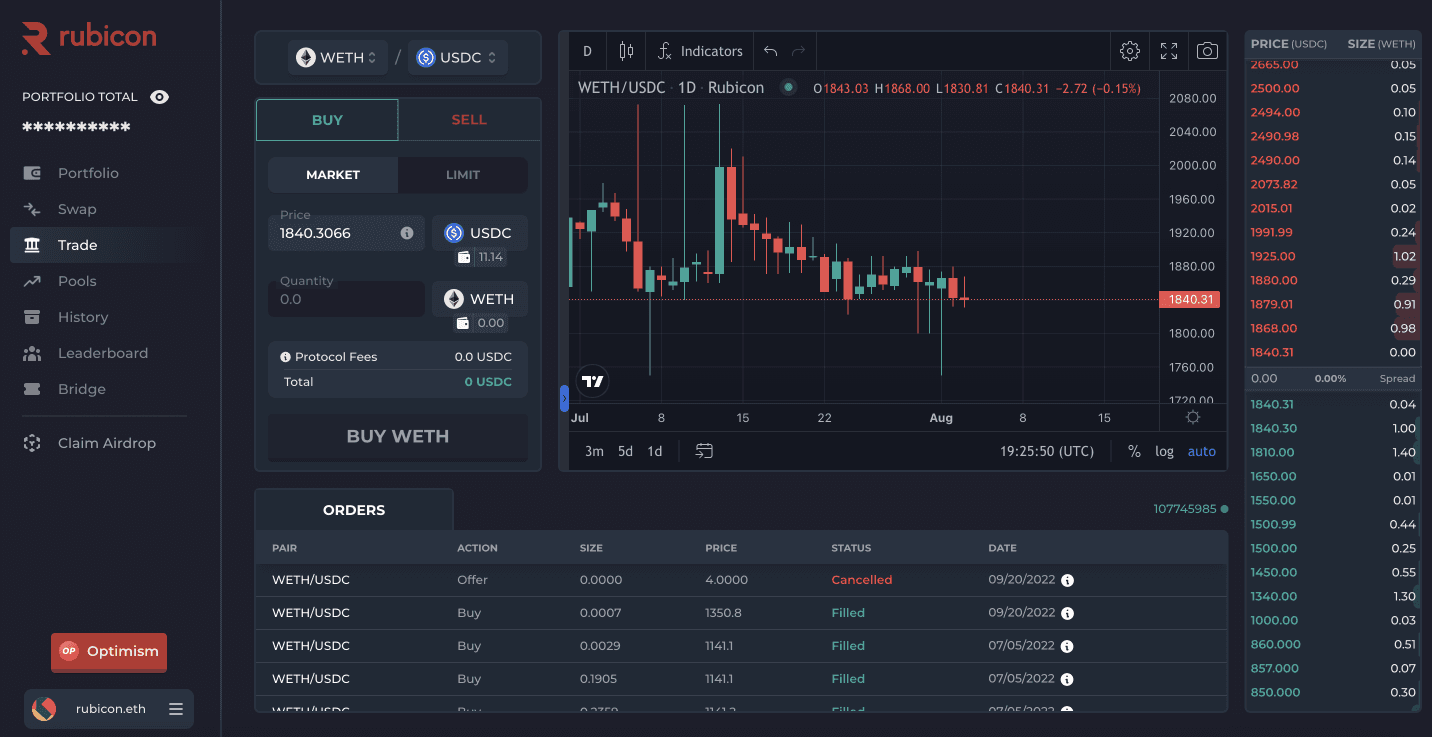 Order Types
Market Orders specify a quantity and execute at the best available price. Market Orders pay the Taker Fee.
Limit Orders specify a price and a quantity and are filled if the market price crosses the limit price. Limit Orders earn the Maker Fee when they are filled.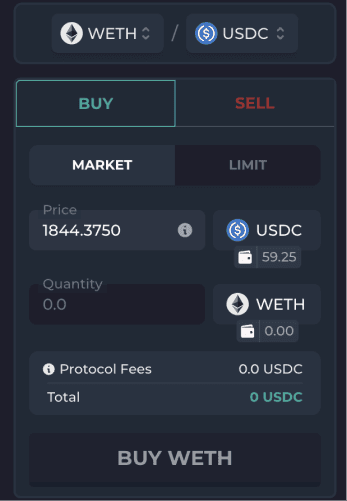 Open Orders
Manage and cancel outstanding orders and view transaction details on the block explorer.

Order Book
View the current status of the Rubicon order book. Data is live through the latest block displayed.